Proudly gay American country singing hunk Steve Grand has released a video for his second single, Stay.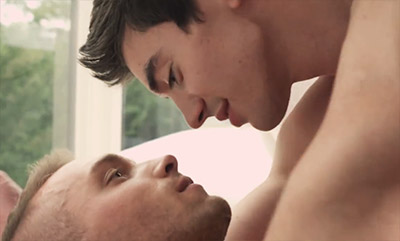 The video confirms that Grand is continuing to unrepentantly express himself as a gay man through his music and videos, in a genre of music not known for being gay-affirming.
The upbeat
Stay
clip shows Grand having fun with friends, male and female, but his attention is clearly focused on one particular guy in the group.
They hold hands and kiss as Grand sings: "You know, my old man's out of town for a couple days; I think that you should stay with me all summer, stay with me under the covers, stay with me and be my lover…"
Grand, who was also an underwear model, was rejected by the music industry because of his overtly gay lyrics and was forced to self-produce his music, recording vocals in his parents' basement.
The impressive self-financed video for his soulful debut single
All-American Boy
has been viewed over 2 million times on YouTube and made him an overnight sensation around the world.
There are reports that Grand will be touring South Africa in December.
Via http://www.mambaonline.com/