With the advances in technology its now even easier to stream radio and television from all over the world. We are fortunate to live in an era where it is possible to live in one part of the world and listen to a radio station being broadcast in another country, and with the Internet accessible from basically any device its even easier!
I have tried and tested various software for streaming radio, but sadly i ran into the same problem over and over...buffering!
I accidentally stumbled onto a freeware program when i was ready to give up, i had nothing to lose so i downloaded it and thought why not, all of the other promised the same thing, fast streaming, no buffering and good quality. Needless to say i was not expecting much from this software either. Freeware as most of you are aware is not usually used in the same sentence with words like "good" or "impressed"
But with RarmaRadio from raimersoft i was not only impressed, i was amazed!
With RarmaRadio you can receive and record thousands of radio stations available on the Internet.
Here is some of the key features:
Listen to and record multiple stations simultaneously
Create a schedule for automatic recording
Shows cover art and lyrics for each song
RarmaRadio allows you to listen to and record radio stations from around the world.
Powered by a world class radio directory it has everything you need for a wonderful listening experience.
Recording is available in many formats - including mp3, wma and ogg.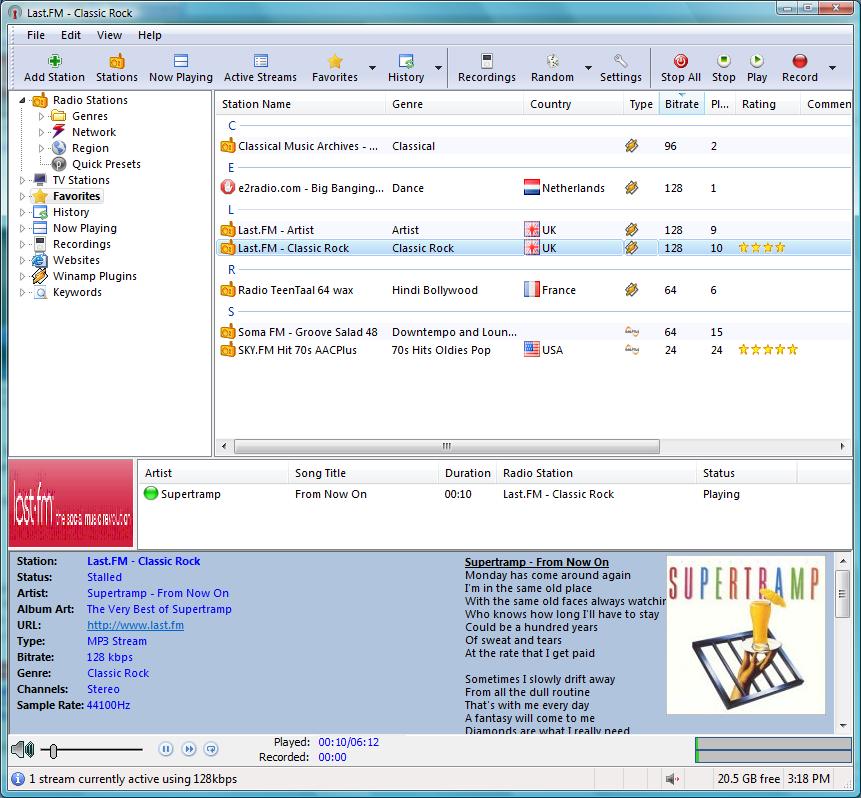 If you want to experience something different then try this program, you can thank me later! :)
Free (Pro version available)